Disclaimer: I was compensated for this post but all opinions are my own. Thanks to Clear Retain for the opportunity. Don't forget to enter my Giveaway for a free Clear Retain Custom Retainers Kit.
At Home Custom Retainers
Everyone knows that I have a passion for saving money.  So I am really surprised that I had never heard about custom retainers such as those offered by Clear Retain.
At Least She Couldn't Lose the Braces
In the next few weeks my EJ will complete another rite of passage for US teens, getting her braces off. This has been a long two year process (a heartfelt thank you to the staff at our orthodontist's office for their patience!). While I am really looking forward to finally being done with this project, I dread the next part, the retainers. Because as tired as I am of nagging my child about bands, brushing and appointments, at least the braces are attached to her teeth which means they couldn't be lost. The retainers will be a very different story.  That is another reason why I am excited about trying Clear Retain's Custom Clear Retainers.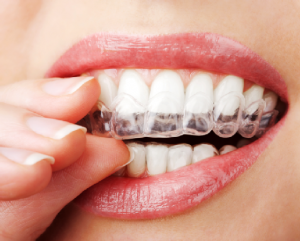 How Does the Clear Retain Service Work?
Clear Retain's process for ordering custom clear retainers is pretty up front and simple. You order your kit online and receive all the materials you need, including 3 different sizes of retainer molds. You use the putty and molds to create an impression of the teeth, just as what happens in the orthodontist's office. You have the option of doing just the top or bottom teeth or both and you can also order extra impression putty which can be returned for full credit if you don't need it. You then send the molds back to Clear Retain who create the retainer(s) and return it (them) to you in as little as a week. As my EJ would say "Easy Peasy".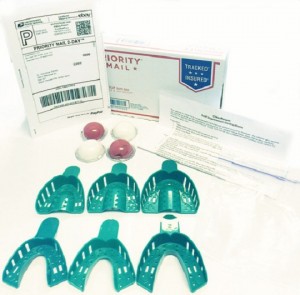 The current cost for the service is $89 for either the upper or lower retainer or $119 for both.  This price beats the fee quoted by several orthodontists in my area. Clear Retain also offers bleaching trays and night guards.
Take a look at their video here for an idea of how easy the process is.

For this review Clear Retain has not only given me a custom clear retainer kit for EJ, but they have also given me a kit to share with my readers.  The product includes trays for both upper and lower retainers. So who wants to win a Clear Retain Customer Clear Retainer kit?