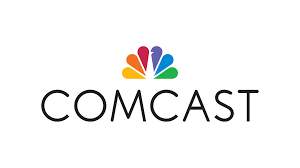 This post was most recently updated on June 7th, 2022
Updated 5/4/20 Comcast has extended these commitments until May 31, 2020.
Covid-19 has affected so many of us, as always I try at SiliconValleyMom.com and CelebrateFamily.us to keep my community 'in the know' on where to get help and information. Thanks to my contacts at Xfinity/Comcast for this information.
With schools and universities teaching online, shelter in place orders plus all of us practicing "social distancing," our need for information and the use of the internet has exploded. Here are six ways in which Xfinity/Comcast is helping our community during this time. Stay safe and stay well.
Free Access to Wifi Hotspots
Xfinity WiFi hotspots are open to anyone who needs them for free – including non-Xfinity Internet subscribers. Click here for more information.
Unlimited Data at no Extra Charge
All Internet customers will have unlimited data at no additional charge. Also Comcast will not disconnect internet service or charge late fees for customers who can't pay their bills during this period. Click here for more information.
Internet Essentials will be Free for New Customers for 60 Days
Internet Essentials will be free for new low-income customers for 60 days. The base speed for the Internet Essentials service has been increased to 25 Mbps downstream and 3 Mbps upstream for all new and existing customers. Click here for more information.
Free Educational Content
Lots of educational content for all ages is available for free.
Educational series from networks and streaming services including Animal Planet, HBO, HISTORY®, Nick Jr., PBS KIDS, Prime Video, Smithsonian Channel and more.
Firsthand interviews and historical narratives from Voices of the Civil Rights Movement. Search for Voices of the Civil Rights on your remote.
Free programs from subscription video on demand services (SVODS) Bluprint, CuriosityStream, The Great Courses Signature Collection, Grokker Yoga Fitness, HISTORY® Vault, Kids Room and The Reading Corner.
Spanish language programming available from networks including CBeebies, Discovery Familia and Kids Central.
Click here for more information. and Click here for more information.

Internet Service for Eligible University Students
Xfinity is now offering eligible university students who live in the Xfinity service areas and need internet service, a Visa prepaid card worth about two months of internet service. No upfront fees, no installation costs. All they have to do is sign up at for this select offer, and within a few days they'll get an internet self-install kit, and then in just a few weeks later they'll receive a $150 Visa prepaid card with a value of about two months of internet service. This offer is available to college students who live in households that are not already Xfinity customers, through June 1st. Click here for more information.
Additional COVID-19 Resources and Tools for Businesses and Consumers
Comcast Ventures' portfolio companies are offering discounted services and tools in response to the needs of consumers and businesses during the COVID-19 crisis. Click here for more information.
Stay safe and stay well,
Marian