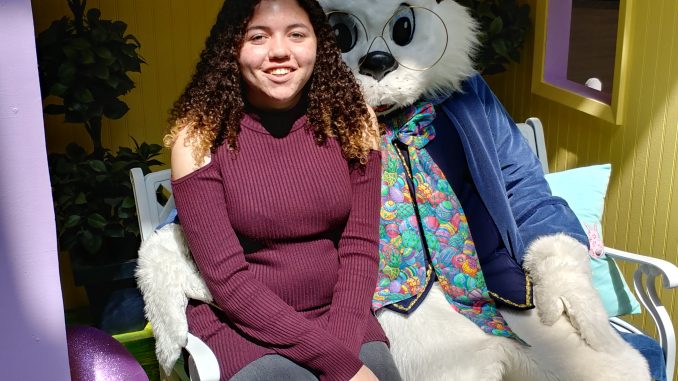 This post was most recently updated on May 12th, 2017
I just spent the day at the Great Mall with my teen getting pictures with the Easter Bunny, window shopping at Camille la Vie and checking out the Farmer's Market.
---
This is a sponsored post, but all opinions are mine.  Thanks to the Great Mall for the opportunity.
---
Family Easter Events at the Great Mall
Most people know about pictures with the Easter Bunny at the Great Mall, but the Great Mall also has two other family events around Easter time. One is Kidgets which is their year round kids' crafts and activity events and the other is Breakfast with Easter Bunny at Dave and Buster's located at Great Mall.
I always tell my parents to sign up for Kidgets events because they are really fun and have great crafts and activities. This year Dora and Diego are stopping by for arts and crafts, a photo meet and greet, games and more.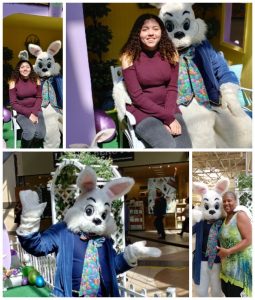 Dave and Buster's hosts an annual Breakfast with the Easter Bunny that includes breakfast buffet, meet and greet with the Easter Bunny, an Easter Egg Hunt in the restaurant, and a Power Card.
Must Do Shopping at the Great Mall with My Teen
There are several shops at the Great Mall are on our "always visit" list: Hot Topic, Icing by Claire's and the Food Court. This time we had to add Camille la Vie, because of the gorgeous prom dresses in the window. It you don't recognize the name Camille La Vie, it's probably because they used to be Group USA.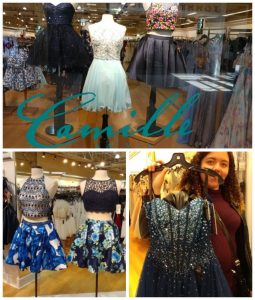 My teen is fangirl so Hot Topic is always a stop for her to see what is up with new goodies for Harry Potter, Disney movies (Beauty and the Beast this time) and Dr. Who.
And we always find 'shiny things' at Icings that fit my teen's budget for a new headband, necklace, earrings, and gifts.
What's New at the Great Mall
Something new for us at the Great Mall was the Pacific Coast Farmers' Market. I love farmers' markets and the Milpitas location is scheduled for Sundays from 8 am – 1 pm through July 2017.
Where are the discount Coupons for the Great Mall?
Everyone knows that I love coupons and saving money, so here are links to find discounts at the Great Mall:
I hope you've enjoyed sharing the day with us.  Stop by the Great Mall soon and check out the remodel and the new stores coming in!
#ShopGreatMall  #HopIntoGreatMall
Marian