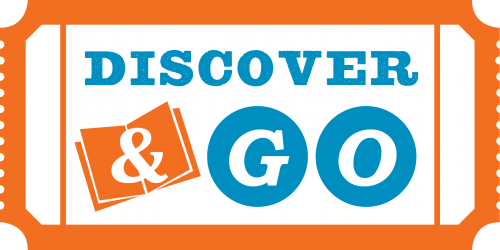 This post was most recently updated on July 31st, 2019
Pssst. How would you like to get free and discount admissions to Oakland Zoo, Safari West, the USS Hornet, The Tech Museum, Pacific Pinball Museum or the Oakland Museum of California? Then spend a few minutes with me as I explain one of the best programs of the Bay area libraries, Discover & Go or as a number of libraries refer to the program Museum Passes.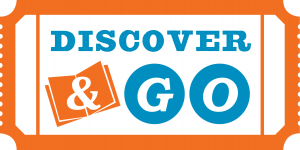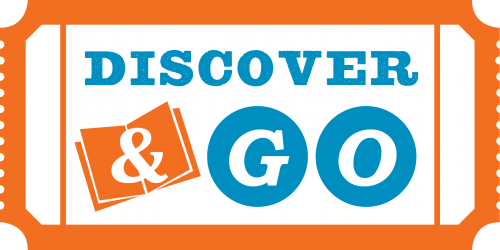 What is the Discover & Go Museum Pass
Discover & Go is the brainchild of the Contra Costa County Library. The program offers discounts and free passes to library card members to more than 50 difference museums and attractions in the Bay area. The locations and the discounts depend upon which library you use to access Discover & Go.
How Do You Use Discover & Go
Making a reservation using the Discover & Go Program is a easy as 1, 2, 3.
Log into the Discover & Go site either through your library site or go to the Discover & Go site and then click on the library name.
Reserve your passes by either
a) Click on the date on the calendar that you wish to go somewhere (for example you have a free day on June 16th and want to see which locations offer discounts that day) or
b) Click on link to Browse by Venue and then on the calendar icon (on the right). A pop up will appear with the dates that passes are available for that location. Click on the date that you would like.
c) Click on next available date.
Print your passes when it is time to go or cancel your reservation if you will not be able to visit. It is important to cancel your passes if you will not be able to use them because you have a finite number of passes each year. And also just to be courteous.
Now that I've explained how to use the program, here is a list and description of a few places that are on my list to visit using the Discover & Go program.
Pacific Pinball Museum (Alameda, CA): Guests play pinball machines dating from the 1930's through 2010, including three vintage jukeboxes, all set on free play, without using coins.
Cal Academy of Sciences (San Francisco, CA): An aquarium, rain forest, planetarium and museum all in one spot.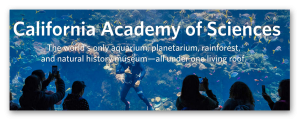 USS Hornet (Alameda, CA): A retired US Navy aircraft carrier. Built during WWII the Hornet was a significant contributor to the war effort and was the recovery ship for Apollos 11 and 12, the first men to walk on the moon.
Museum of Art and Digital Entertainment (Oakland, CA): A video game museum with free programming classes for kids on Saturdays, and playable exhibitions. Admission is always free.  The Discover & Go discount is $1 off access to Game Library.
Seymour Marine Discovery Center (Santa Cruz, CA): Visit exhibit halls, aquarium, and touch pools as part of a working marine laboratory. Come touch a friendly shark, see how marine scientists work, take a tour, or simply enjoy the spectacular Monterey Bay.
Cartoon Art Museum (San Francisco): Editorial cartoons to comic books, graphic novels to anime, Sunday funnies to Saturday morning cartoons, the Cartoon Art Museum has something for everyone. Cartoon Art Museum also offers Saturday Cartooning Classes for kids.
Visit a Museum/Attraction When It's Convenient For You
Another great reason to use this program is if your child needs to visit a museum and you don't have the time to visit during a regularly scheduled Free Day. Or a wonderful way to save money when relatives visit the area.  Remember that discounts and locations offer vary with the library (for example San Jose Public, Santa Clara City and Santa Clara County).
What About Other Libraries in California?
According to the Discover & Go web site, the goal of the program is to reach across California.  Besides the San Francisco Bay area, the program is also offered in Los Angeles, Sacramento,  St. Helena, Butte and many other libraries in the state. Plus Reno, NV!
Now go reserve some passes and Discover & Go!
Other Ways to Save Money on Museum Admissions
If you haven't tried Groupon or the Entertainment Book here are some quick ways that I use them to save money.
Entertainment Book: Great for coupons for dining and family fun with both a printed book for local stuff and electronic version that gives you access to discounts around the US. Go to Entertainment.com and you can view the coupons for your area before you buy. Plus with the electronic version you can reuse certain coupons more than once!