This post was most recently updated on June 7th, 2022
Have you signed up your family for a summer bowling program yet? Summer is a great time to add bowling to your families list of things to do because of the number of kids summer bowling program. But which program is right for you, which bowling centers are offering kids (or family!) summer bowling programs? And if an organized program doesn't work for your family, where can you find discounts and coupons? Don't worry, here is my annual review of kids summer bowling programs and discounts.
There are two national organizations that offer free and discount bowling programs for the summer, KidsBowlFree and AMF, (AMF is the parent company for Bowlmor, Bowlero, Brunswicks, and Brunswick Zone). But there are other independent bowling centers also offering discounts and freebies.  Here is a quick description of several programs and what they offer.
Kids Bowl Free Summer Bowling
Kids Bowl Free is the organizer for a collection of bowling centers across the US offering 2 free games of bowling for kids ages 15 and younger. Shoe rental is not included (although occasionally a center will include the rental). You must register in advance at the Kids Bowl Free site and specify a location.  Each week you will receive a coupon which you have to take to the bowling center.   Hours and days for the bowling depend upon the center, some offer bowling time seven day a week, some just offer bowling time on just one day a week.
You can purchase a family pass for $29.99 so that up to 4 adults (or teens ages 16+) can bowl at same time with children registered in the Kids Bowl Free program. You must have a child with you that is registered for the Kids Bowl Free program in order to use the family pass.
Consider buying bowling shoes. It may be cheaper to purchase bowling shoes for your kids instead of paying the $4-$4.50 shoes rental.  Click here to check out bowling shoes at Amazon.com.
AMF Summer Bowling
AMF offers 3 free games of bowling each day for kids ages 15 and younger for $26.95 and adults for $31.95.  AMF's summer program includes shoe rental. You can purchase the pass online or at the center. Hours are Monday – Friday open to 8 pm and Saturday – Sunday, open to 4 pm. AMF summer bowling program begins May 23, 2016 and ends Sept 5, 2016.
Things to consider about a summer bowling programs.
>How many of your kids are ages 15 or younger (the cut off for free bowling and the cheaper AMF program)?
>How many times are your kids going to bowl? If you have a Kids Bowl Free location near your home, then it's a no brainer, athough you do have to consider the shoe rental cost.  If you are considering an AMF program then your kids need to bowl at least 3 times during the summer.  One of the things I like about the AMF programs is that because it is 7 days a week and includes shoe rental, it makes it easier to put bowling on the summer schedule.
Other Discounts for Kids Summer Bowling & Beyond
1) GoBowling.com is a great resource for bowling promotions and locations of local centers.  At this time there are three ongoing promotions. Register with gobowling.com for Bowling 400  and get a free coupon at a bowling center.
2) Musselman's Applesauce
Present a proof of purchase for select Musselman's Applesauce products and voucher at a participating center. The proof of purchase is the entire back panel of Musselman's package.  The voucher is good for one game of bowling per person (up to $6) and does not include shoe rental.  The program is going on now until September 7, 2016. The voucher must be downloaded from the Mussleman's site. You can locate bowling centers in your area that accept the coupon clicking here (gobowling locate centers) and looking for the Musslemen's icon.  Use this link to locate stores in your area that carry the Musslemans products.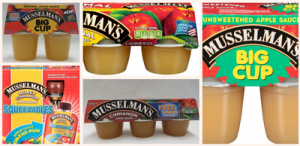 A cool thing about the Mussleman's program is that you do NOT have to have a product with the Free Bowling graphic on the packaging. The proof of purchase for any of the participating products is enough!
3) Sixlets
Look for free game coupons on select packages of Sixlets candy.  The Sixlets program will run until September 2017. You can locate bowling centers in your area that accept the coupon clicking here (gobowling locate centers) and looking for the Sixlet's icon.
Even More Ways to Save Money and Go Bowling
1)  Gobowling.com
Locate your local bowling centers using the gobowling.com link. Click on 'Book A Party' and then click 'Visit the Website'.  Check out the discounted bowling hours and special deals.
2) Groupon
I've found a number of coupons for bowling on Groupon.com.  The prices are good/great and the coupons are good for up to 360 days after purchase.  Check the details in the The Fine Print.  If you don't use the coupon by the deadline, you can get credit at the bowling center for the amount of the coupon.


Groupon often has sales for holidays such as Memorial Day and Mother's Day so you can get an additional discount.  Groupon also sometimes offers discounts on your first purchase. Great deal at Groupon until 7/15, click on the link for an extra 15% off any local deal. Groupon also sometimes offers $10 off your first deal.
3) Entertainment Book
Click on the link to visit the site.  Find your city and then click on the link to see if a bowling center is listed.  Save yourself money by purchasing the electronic edition (which is usually cheaper than the printed book and is never sold out).


If I missed a program, please let me know!  Have fun and go bowling.
Marian