The next block of school vacation days comes up next month.  For many high school students with mandatory community service (volunteer) hours, this two week break can be a great time to either complete the number of volunteer hours needed (hopefully!) or get started.  Here are some suggestions to help your kids get their volunteer hours completed and where to find non-profit organizations that could use their help.
And just to remind parents, feel free to make 'giving back' a family affair.  I like to teach my kids that volunteering isn't something to be done because you have to, but instead because you want to.  As a parent you can use the following questions and suggestions to start a dialogue with your kids about volunteering over the holidays and get organized to get the most out of the time available.
Get the Volunteering Conversation Started:  When to Volunteer and Where
1) Get started now.  Check the family schedule for days and times that are available.
2) Decide upon what type of volunteer activities or groups the you/your kids would like to work with.
3) Put out feelers to friends and family.  Ask if anyone knows about specific volunteer events scheduled.
4) Look for volunteer opportunities in hobbies or employment fields that interest your kids.
5) Contact organizations now to reserve open spots.  Many non-profits have online booking tools to schedule volunteers.
Where to Find Opportunities to Volunteer
Besides Second Harvest, local food banks, Giving Tree and local shelters, I've listed some other organizations and events that might interest your kids and family.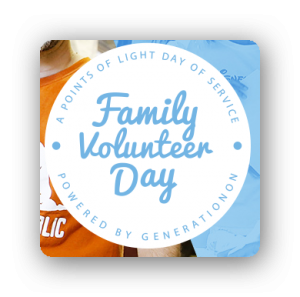 Family Volunteer Day 11/21/2015
This is a great event because there are so many groups with so many different needs that volunteer opportunities can be found to be done on site, at home, on Nov 21, 2015 or other dates.  Some opportunities are for kids as young as 10 years old.
Large scale local events, such as Christmas in the Park (for those of us in San Jose)
Even though this event begins Thanksgiving and runs through Jan 1, 2016, most of the volunteer hours are already booked.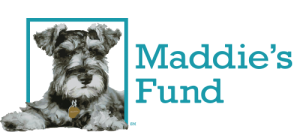 Save The Bay
Interested in the environment or want to volunteer outside?
Maddie's Fund, Paws for Kids.org Paws for Kids  Oakland Zoo Teen Volunteers
Love animals and want to help them find forever homes? Step out on the wild side and volunteer at a local zoo.
Other suggestions for Volunteer Opportunities
Local bike charities that need labor to assemble bikes and toys the holidays.
VolunteerMatch.org a clearing house for volunteer opportunities.  Using their database you can search by location, age or interest.  You can also subscribe to their newsletter to receive updated notices about volunteer opportunities.
Volunteers at Project Linus make blankets homemade blankets to children in need.
There are so many more organizations that deserve to be listed here.  Share the word about your favorites.  Leave a comment with the name, web url and why you would volunteer with the organization.  I will post a shout out about the group on Twitter or Facebook.
Thanks!