This post was most recently updated on September 2nd, 2016
First if you are reading this post, then you need to check out Upromise.  A great FREE service for saving money for college.

As the new school year approaches, I am sharing my list of To Do's and Reminders.  Tasks that help making getting ready for the start of school just a little bit easier when you have more hours to work with.
Make Doctor's Appointments
Think GP (general practitioner) for vaccinations, prescription refills, athletic team physicals and once a year physicals.  For athletic team physicals, check with your school too.  Some schools offer low cost physicals  Your dentist for yearly checkups, cleanings and orthodontic services.  Optometrists for yearly eye checkups, new glasses or contacts. Think D.O.D
Get a Library Card
Visit your local library both physically and online to learn about reserving time for computers, study rooms, how to reserve a book, free resources like online tutoring, SAT, ACT, AP test prep, special school projects (4th grade Mission projects and biographies).
Get a Calendar and Post Vacations & Holidays
I recommend the At A Glance Yearly Wall Calendar
.  Note dates for holidays, vacations, open house, early dismissal, teacher in-service days.  If you have a High School Jr. or Sr.  then SAT/ACT test days.  Anything that is out of the ordinary.  Get one for this calendar year and the next so that you can post all the dates at one time.  Even if you use an electronic calendar, it will it easier for your family if anyone can quickly look up these dates.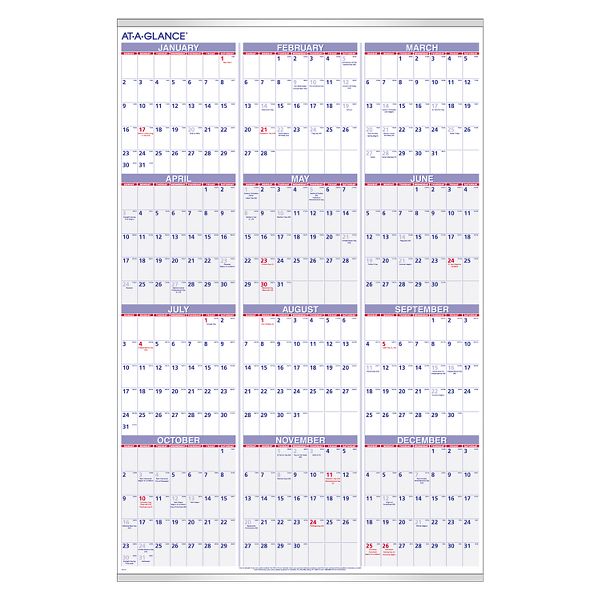 Make Appointments for School and Holiday Photos
Save yourself some cash or get a jump on holiday pictures. Groupon has some great deals for portrait packages that include the digital image.  For example $19.99 at JC Penney Portraits for  a professional photography session with one 3-image CD and one traditional print.
School Lunch Menus – Start Planning Now
Take a fresh look at the seasonal fruits and different breads offered in the stores nearby.  Try a nearby Farmer's Market (we love Sprouts for fruit) Make a special trip with your kids to look at and discuss what should be in their school lunches.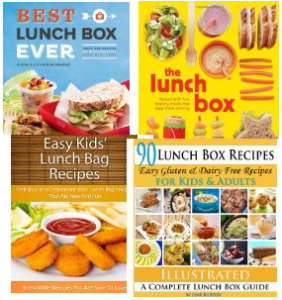 Make them a part of the process and you will throw out less food. You can find recipe books for school lunches at your local library or online at Amazon.com for as little at $1.99
. Other online sites to check out are Fruits and Veggies More Matters by by Produce for Better Health and Nutrition.gov.  Both sites include recipe suggestions and tip sheets.
Another suggestion for getting kids interested in cooking and trying new foods is Williams-Sonoma's Jr. Chef classes held (most) Saturday mornings.  The classes are free but reservations are required.
Make Dinner Menus/Meals for the First Week
Plan ahead with menus for the first week of school while everyone gets accustomed to the new schedules.  Try crockpot meals
or freeze ahead entrees
to save time and money.  Find suggestions in recipe books from your local library or again Amazon.com.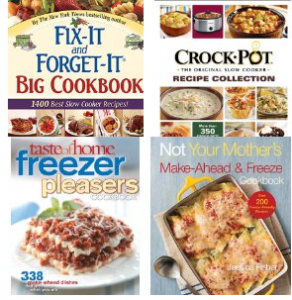 This is also a good time to try grocery delivery.  Stores such as Safeway or Vons offer free delivery on your first order or delivery charges as low as $4.95.


I find that I save the delivery fee just because I don't go into the store.
Make Child Care Plans for Vacation/Holiday and Illness
My kids have 5 weeks of vacation during the school year, not including Thanksgiving, Veteran's Day, Dr. MLK, Jr's birthday and others.  Not to mention the occasional cold or fever.  For drop in day care (or Date Night!), I can recommend KidsPark. Other suggestions would be to contact other parents and friends for their recommendations.  Check your local Park and Rec for holiday camp.  By starting early, it will also be easier to find scholarships and discounts for early registration.
What suggestions do you have to make the start of the new school easier?  Thanks for sharing.
Enjoy!