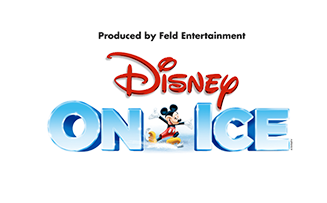 This post was most recently updated on September 26th, 2017
This post is written for SAP and Oracle Arena but a good deal of the information (such as the discounts) are good for any location.  Enjoy!
I found a great post on SiliconValleyMom.com. #DisneyOnIce discount codes, where to sit, costume ideas and more.
Click To Tweet
Disney On Ice Discounts Codes and Special Offers:
For the most complete list of discounts and offers for Disney on Ice Worlds of Fantasy, visit our  Disney On Ice info page, but in general these are generic discounts for Disney on Ice shows.
† Ticketmaster: 25% using code: MOM3. Excluding VIP/Front Row.Ticketmaster Ticketmaster.com
† Ticketmaster: Me+3 4-Packs, 2 For 1 ticket deals at Ticketmaster. Ticketmaster Deals page
† GoldStar: Prices are subject to change and do not include GoldStar's service charge.  Click here for details and purchase.
†Groupon: Pick the date and section.  Click here for details and purchase.
Disney On Ice Discounts Codes and Special Offers #DisneyOnIce
Click To Tweet
These are the discounts we've found to date.
The very best seats for cast interaction (smiles, handshakes, etc) are in the front row or with the VIP packages which usually include a cast meet and greet, pictures and souvenirs.  The next best seats are in the corners at the bottom of the U.  This is where a number of special cast members will enter and exit the ice.  Tickets for these areas can be purchased through Ticketmaster.  After the VIP seats,  and the corners, the rows closest to the floor on the sides of the U and then finally the section at the bottom of the U, with one exception.
If the arena uses risers for the section at the bottom of the U then be advised that this is not always the best section for viewing (unless you are in the first 1-3 rows).  That is because there is not a great deal of elevation between the rows of seats so it is not always easy for young children to see over the heads of the adults in front of them.
Disney On Ice - Where are the best seats to see the show? #DisneyOnIce
Click To Tweet
Costumes Yes or No?
Definitely yes!!!  It doesn't have to be the latest or the fanciest but costumes definitely.  If you don't have a costume on hand, I suggest checking the sale sections at Disney Shopping.   If you are purchasing tickets which include a meet and greet then definitely costumes.
Should your child wear a costume to Disney on Ice? #DisneyOnIce
Click To Tweet
 Souvenirs at Disney on Ice
Souvenirs start at about $10 and go up.  The most popular seems to be snow cones in souvenir cups or cotton candy with a souvenir hat on top.  Both items are between $10 – $15 depending upon the location.  Light up toys are also popular.   If you want to save money on souvenirs you can buy online and bring yours with you.
Links and prices are current as of October, 2017.