Just heard the there will free flu shots at the  Kaiser Permanente Shops in Hayward and San Jose.  Get there early.  This flu season is projected to be really nasty.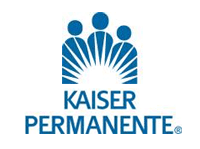 Missing school is always a problem but if you have a child in high school, then I highly recommend you get a vaccination.  Missing a week of an AP or Honor's class can be devistating to a student's grade.  Not to mention what might happen to study plans for SAT/ACT tests.
Please contact the locations directly to confirm dates, hours and participation. And of course, everything is subject to change.
October 15 at ShopKP at Skywest Commons (Hayward) 11 am – 3 pm.  Free flu shots for adults only.
Skywest Commons
20503 Hesperian Blvd.
Hayward, CA 94541
510-675-3060
October 22 at ShopKP at The Plant (San Jose) 11 am – 3 pm.  Free flu shots for adults and children.
The Plant Shopping Center
111 Curtner Ave., #60
San Jose, CA 95125
408-280-7247