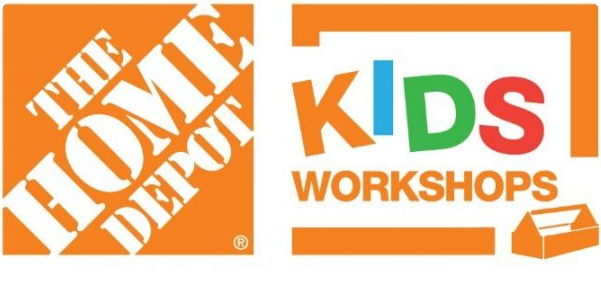 This post was most recently updated on February 4th, 2022
Home Depot is moving its Kid's Workshops online.  But they are still giving away the actual kits for free at local Home Depot stores starting the first Saturday of the month.
We recommend that you call your the Home Depot location before you go to confirm that they have the kits and where you should go to pick them up.
Check with the store to confirm if you must bring the child to the store to get a kit.
The kits may require some extra tools like a hammer, screwdriver, or wood glue.
Don't forget to have fun (I mean supervise!)
This is a great opportunity to start building your child's personal toolkit.
SHOP Kid's Toolkits on Amazon
Home Depot has also launched virtual workshops online those projects are available to kids – and parents – everywhere.
2022 Home Depot Kids Workshop Dates

1/1/2022
2/5/2022
3/5/2022
4/2/2022
5/7/2022
6/4/2022
7/2/2022

8/6/2022
9/3/2022
10/1/2022
11/5/2022
11/24/2022
12/3/2022

( I will share a secret!  Home Depot usually schedules a Kids Workshop on Thanksgiving Weekend!)
=============
General Rules for Store Events: Minimum age for participation is 3 years. Event limited based on store capacity. Parents must stay with their child. Event subject to change or cancellation without notice. While supplies last.