Thanks to the Great Bay Area McDonald's Cooperative for sponsoring this post. All opinions are my own.
My family has a busy lifestyle.  And I have come to accept that restaurants such as McDonald's are a part of life, sometimes because of schedules that don't have time for dinner at home, sometimes because we are traveling and sometimes because I have a taste for sausage biscuit and hash browns.   But what I learned recently on a McDonald's Field to Restaurant tour is McDonald's is listening to what I want as a customer and a Mom.  I hope you will like some of the new going on a McDonald's.  I know I did!
Click to Tweet: New Offerings at McDonald's USA Restaurants
Why do I think it is important to know about how companies prepare and source the food that we eat?
Besides the obvious reason of being a concerned parent, I believe that our families' needs are changing. For families in the 1960's and 1970's, trips to McDonald's and the like were occasional treats. But for the busy families of 2015, the products of these companies are necessities as we parents ferry our children from school to practice to lessons to meetings.
Additionally, as parents today, we are more educated about food allergies and how 'what goes into the food we eat' eventually affects our children.
Three 'take aways' that I got from my McDonald's Field to Restaurant Tour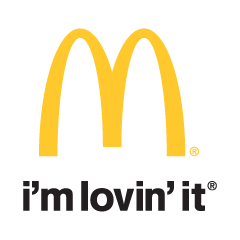 McDonald's USA supports the economy in California in several different ways, not only as an employer, but also as a consumer. The Cuties (the small clementine oranges) served in all (approximately 14,000) McDonald's USA restaurants in the United Starts are grown and prepared a few hours from the Bay Area in Bakersfield, CA by Sun Pacific. Each week Sun Pacific ships 50,000 10 LB boxes of Cuties for use in the restaurants in the US. That's 500,000 pounds per week. A lot of 'cuteness'!
McDonald's USA like most corporations wants to give its customers what they want, changing its menu to reflect the tastes of American consumers. As more and more people are looking for healthy additions and choices McDonald's USA is answering the call with items such as:
>>Cuties, apple slices and Go-GURT in Happy Meals.
>>Milk jugs of low fat white and fat free chocolate milk which will come from cows which have NOT been treated with rbST, an artificial growth hormone. While studies have shown that milk from cows treated with rbST is safe, as a Mom, I've never seen a reason to give my family milk from cows treated with this hormone.
>>Chicken served in US restaurants will come from US farms and will be raised without the use of human antibiotics. I think this is important because I believe that the use of antibiotics in our meat and other industries has led to superbugs, that are becoming resistant to antibiotics.
McDonald's USA supports their customer's wishes for healthy choices in different ways, some more obvious than others for example:
>>offering gluten free menu items.
>>providing nutritional information (calories per serving, etc) at all restaurants whether or not the information is required by the respective state.
>>providing Cuties not only in Happy Meals, but as an a la carte item all day.
I hope you've enjoyed learning about the new offerings coming from McDonald's USA.   If you have a suggestion (I'm still waiting for sweet potato fries and breakfast all day), McDonald's USA would love to hear from you.  Click on this link to visit their corporate site.
Acknowledgements & Thanks
I recently took a Field to Restaurant tour to learn about the clementine oranges we know as 'Cuties'. The tour was arranged by the Great Bay Area McDonald's Cooperative. This is part two of a three part series of posts on that tour.  I'd like to thank the Greater Bay Area McDonald's Cooperative and Bloggin' Mamas for this opportunity.