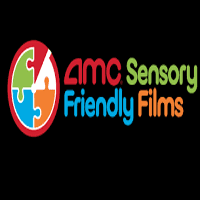 This post was most recently updated on June 22nd, 2020
AMC Theaters offers sensory friendly movies on select Tuesdays and Saturdays each month. Sensory friendly movie screenings to cater to those with autism and other special needs conditions.
These movie dates provide a special opportunity for families to enjoy their favorite films in a safe and accepting environment. The movie auditoriums have their lights up, the sound turned down and audience members are invited to get up and dance, walk, shout or sing!
Sensory Friendly Movies Showtimes
Saturday shows are generally at 10 am and Tuesday at 7 pm local time. Dates and films are subject to change, so check with your local theater to confirm. Tuesday evening showings are not necessarily for young children, but may appeal to others on the autism spectrum.
Sensory Friendly Theaters in the Bay Area
In the SF Bay area, sensory friendly firms are being shown at the following locations:
Oakland – AMC Bay Street 16
San Francisco – AMC Manteca 16
San Jose – AMC Mercado 20
The locations do change (not very frequently!), so families should check the AMC Sensory Friendly Movie page to confirm. To book your ticket online,
visit the movie theater site,
select the date of the movie
scroll down to locate the time
Or call your local theater and let them know that you would like Sensory Friendly movies in your area.
Sensory Friendly Movies for August 2019
Here is a listing of the sensory friendly movies with dates and movie ratings for this month.
Dora And The Lost City Of Gold
Rated: PG
August 10, 2019
Looking for other family movies in the Bay area? Check out our Family Friendly Movie listing.
Did you know that CelebrateFamily.us has a section just for Sensory Friendly/Autism spectrum events? Click here for to check out the Sensory Friendly events section.