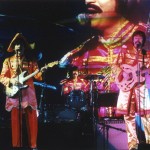 One of my family's favorite summer concert series begins this weekend, the Symphony Silicon Valley Target Summer Pops.  The FREE concerts will take place on the Tower Lawn of San Jose State which is also behind the Dr. MLK, Jr. Main Library.  Concerts are scheduled for the Friday and Saturday evenings and Sunday afternoons beginning July 26 and concluding August 3, 2014.  Each concert will have a different theme from Cole Porter to the Beatles' greatest hits.  The magic of the event is that no matter the age of the listener, the music just seems to 'fit'.   Past concerts have included music from Harry Potter, Star Wars, Westerns and Big Bands.  Sundays are always a fan favorite because of the free ice cream provided by Treat Ice Cream of San Jose.
Bring your family, a meal (or purchase something from one of the surrounding eateries) and a good attitude, the Symphony has everything else well in hand.  I've listed specific details below.
Marian Kicklighter
Silicon Valley Mom
THE SCHEDULE:
Saturday, July 26, 2014 at 7 pm: Maestro Peter Jaffee leads Symphonic Strings –popular classical works written for strings only, performed by the musicians of Symphony Silicon Valley. Composers will range from Tchaikovsky and Dvorak to Takemitsu, Grieg and Copland.
Sunday, July 27, 2014 at 5:30pm:  Symphony Silicon Valley and Opera San Jose collaborate on Opera Pops, an evening of vocal pyrotechnics. Maestro Peter Jaffee conducts an entertaining program of arias, songs and comic turns from opera and operettas.  Free Ice Cream Social, provided by Treat Ice Cream of San Jose.
Friday, August 1, 2014 at 7 pm: Jose Hernandez leads world-famous Mariachi Sol de Mexico and Viva Fest in a program showing off these virtuoso musicians' Mexican flair and some special classical arrangements.
Saturday, August 2, 2014 at 7:00pm:  The stars of Classical Mystery Tour, alums of Broadway's Beatlemania, return for an evening of the Beatles' greatest hits, backed by Symphony Silicon Valley.
Sunday, August 3, 2014 at 5:30pm:  The Cole Porter Songbook featuring music from "All of You" to "You're the Top." Led by Maestro Larry Blank, Symphony Silicon Valley is joined by Broadway talents Lisa Vroman, David Burnham, and Christina Saffran.   Free Ice Cream Social with Treat Ice Cream of San Jose.
Location: San Fernando and 4th Streets, downtown San Jose, the Tower Lawn.  Best parking is across the street from the library at Fourth and San Fernando Streets $5 after 6pm and on weekends.
Miscellaneous:  There will be several hundred chairs set up but feel free to bring your own or a blanket.  Wine is allowed, but nothing stronger.
Thanks Lee Kopp of Symphony Silicon Valley for the descriptions and the concert series sponsors:   Target, Applied Materials Foundation, Treat Ice Cream, City of San Jose, and San Jose State University.