This post was most recently updated on January 11th, 2016
This is my version of geek chic, the Star Wars Special Edition Laptop from HP.  I got the opportunity to see and play with this notebook earlier this year.  If you have an adult Star Wars fan in your house, then this notebook should be high on your holiday gift list.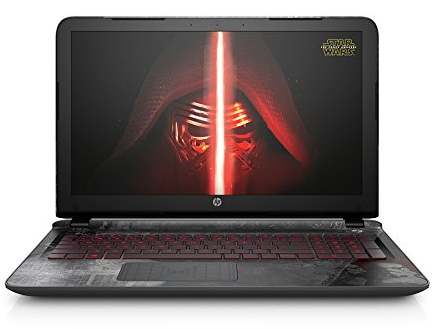 What So Great About the Star Wars Laptop
The first thing that impressed me about this machine is the detail. The Star Wars detail on the notebook is not a 'skin' but the actual notebook itself.  Which means, when you touch the notebook, you feel the texture of the graphics.   The lettering on the keyboard is the iconic Star Wars font and the touch pad design is that of the X-Wing Star Fighter Guidance System.  Even the packing material has Star Wars graphics and details. The entire notebook is designed to ensure that the user is immersed in the Star Wars universe even before the unit is turned on.
The Extra Content on the Star Wars Laptop
Now we get to the fun part!  HP had added lots of content and accessories to make any Star Wars fan raise their light saber in salute and their  friends  drool with envy.  Starting with my favorites the error code sounds and recycle bin.  What Star Wars fan wouldn't want to hear R2-D2 and C3P0 talk back to them as they work?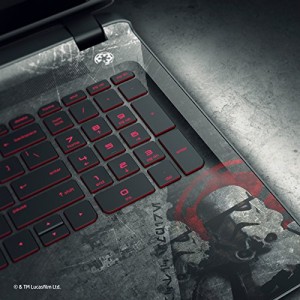 And the Recycle Bin.  Yes, the recycle bin.  Because on the HP Star Wars machine, the recycle bin icon is the Death Star.
But this is just the beginning  of the extra content included with the HP Star Wars Special Edition Notebook,  according to my HP notes, here is a partial list of some of the extra content:
Over 1,100 images from 40 years of Star Wars history
Special edition Theme & Galleries
Behind-the-scene images
Artwork, classic photos, set and costume designs
The Star Wars Aurebesh font
Star Wars Sound Themes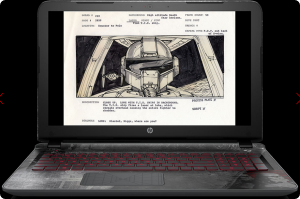 The HP Special Edition Notebook suggested MSRP is $699 (currently) for the Notebook, is available for purchase now at Amazon.com, HP and other retailers.  HP has also created some special accessories, a matching Laptop sleeve and mouse, each sold separately with a list price of $39.99.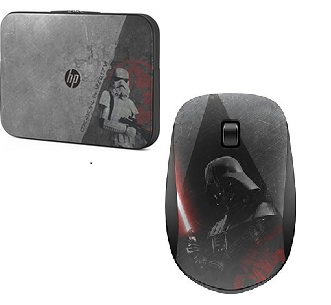 If your Star Wars fan is a little too young for the laptop, you will find no shortage of Star Wars The Force Awakens games such as Star Wars Monopoly, cool room decorations and decals from Fat Head and the latest party supplies from Birthday Express and Birthday in A Box.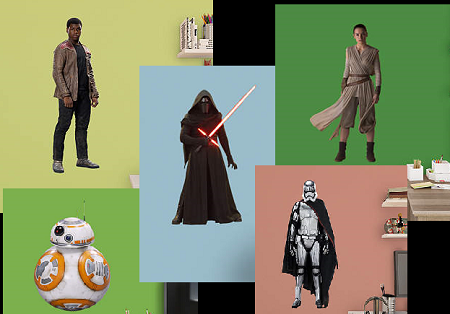 And of the course the 'Droid You are Looking For', BB-8.  Did you know that the initial design for BB-8 was created by the film's director JJ Abrams?
May the Force be with you!