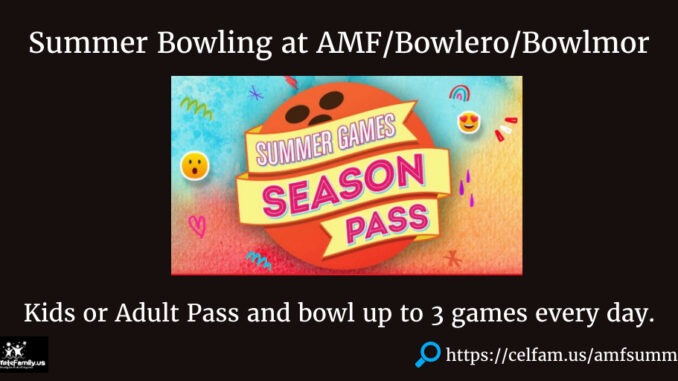 AMF Summer Bowling is in full swing. The AMF Summer Bowling Pass includes 3 games per day and shoe rental, all summer long for one low price.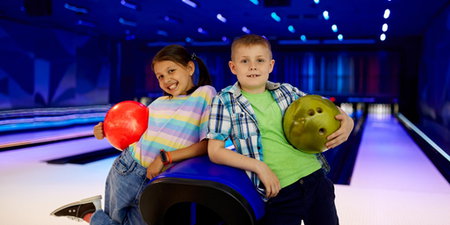 AMF Summer Bowling Passes are (in my humble opinion) the most flexible of the programs offered during the summer for several reasons
Select AMF, Bowlmore and Bowlero centers in the Bay Area.

Has a separate program for adults that want to bowl.
AMF's program runs from May 2, 2022 through September 5, 2022 and is available every day until 8 pm (Mon-Thurs) and 6 pm (Fri-Sun) so you can bowl after work, the movies, or whatever else you happen to have planned that day.
Includes 3 games a day and shoe rental.

Offers an add on program for arcades.
Links:  AMF Summer Bowling
Current Prices: Kid Pass (kids 15 and under) $45 and up | Adult Pass (16+) $63.90
Enjoy!