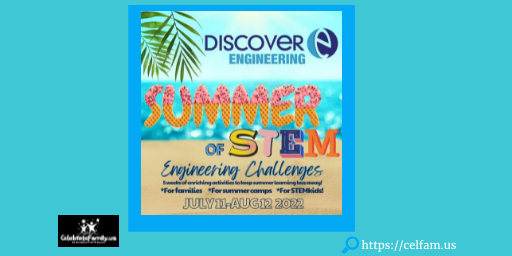 Free family fun with the Summer of STEM Engineering Journal from Discover Engineering.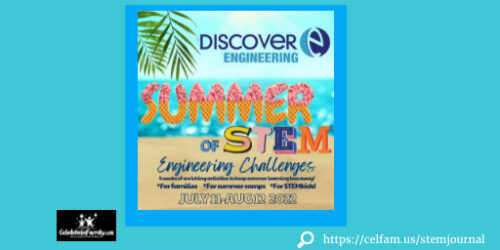 The journal includes prompts, ideas, and links to weekly challenges geared around the Engineering Design Process. The Challenge begins July 11 and ends August 12, 2022. But parents can download the journal and activity sheets now and use the information at a more convenient time.
What's in the Journal
Each week there are:
Prompts for that week's activities.
QR codes to download free activity sheets for fun things to do such as Make A Mechanical Hand, and Creating Foil Boats.
QR codes to watch interviews (Chats with Change Makers) with people that work in STEM industries. The interviews are done by high school students – something extra to help your kids connect.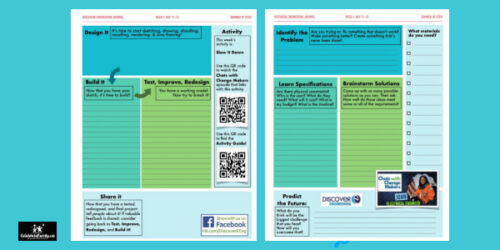 Other Goodies on the Discover E Site
On the Discover Engineering website, parents, volunteers, and teachers can find 100+ different activities for kids, sorted by grades, type of activity, and even the length of time for the activity from 45 minutes to multi-day projects.
Article Links: