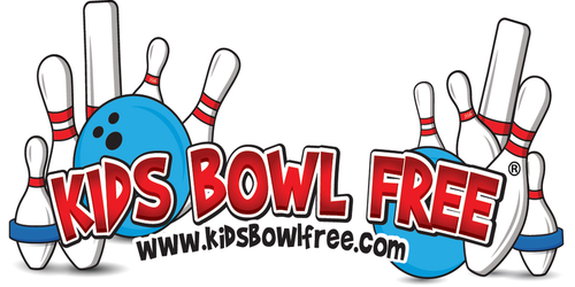 Kids Bowl Free is a summer program for kids (up to age 15) to get 2 free games of bowling each day during the summer.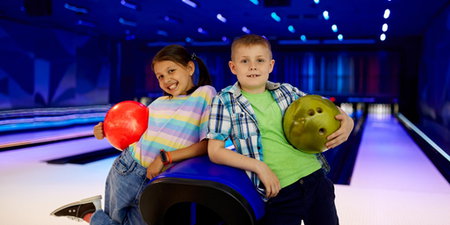 How to Get Enroll in the Kids Bowl Free
Register your kids at Kids Bowl Free to get 2 free games of bowling each day. Shoe rental is not included (although occasionally a center will include the rental). You must register in advance at the Kids Bowl Free site and specify a location. Each week you will receive a coupon which you have to take to the bowling center.
Hours and days for the bowling depend upon the center, some offer bowling time seven day a week, some just offer bowling time on just one day a week.
Kids Bowl Free Bay Area Locations
| Antioch | Delta Bowl |
| --- | --- |
| Castro Valley | Castro Village Bowl |
| Concord | Clayton Valley Bowl |
| Daly City | Classic Bowling Ctr |
| Danville | Danville Bowl |
| Dublin | Earl Anthony's Dublin Bowl |
| Livermore | Granada Bowl |
Kids Bowl Free Family Pass
If you want to grab the Family Pass to save on adult bowling games as well, you can grab one a 2-person pass for $26.96 or 4-person pass for $34.16 with the code WELCOME10 at checkout!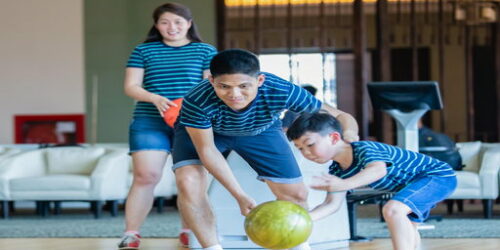 You must have a child with you that is registered for the Kids Bowl Free program in order to use the family pass.
What About Shoes?
Some centers include shoe rental, some don't. Consider buying bowling shoes. It may be cheaper to purchase bowling shoes for your kids instead of paying the $4-$4.50 shoes rental. Click here to check out bowling shoes at Amazon.com.