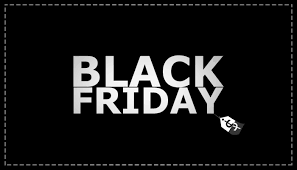 Here are my tips for getting the best deals and saving the money on Black Friday. Remember, your goal in shopping on Black Friday is to get great deals while spending as little as possible.  Use these tips to buy what you want and need without giving in to the mass hysteria of SHOP! BUY! SPEND!
Saving Money & Finding the Deals
#1 Sign up at Ebates.com and get cash back when you shop online.   Ebates is offering cash back deals of 1% to 10% on your purchases depending upon the store.
#2 Slickdeals.net for viewing Black Friday ads.  Create an alert for specific products, i.e. Xbox One, Redbox, Sears.
Make Your Plan, Set Your Strategy
#3 Make a shopping list. Prioritize the list and include the item, name of the store and price.  A good idea is to also include a second source for the item in case the first store is sold out.
#4 Check the store websites for a map.  Print it and take it with you so that you are not distracted.
#5 Shop online for any items that you can, which takes the pressure off or having to find it in store. Download the Ebates app so that you can shop (and get paid) while you are waiting in line.
#6 Check store web sites (now!) as many stores are offering Black Friday items early.  I create a document and as I find items that I want to purchase online, I copy the link/url to my document to make it easy for me to find later.
#7 Take all of the ads/circulars with you and ask for price matching whenever possible.
Last Minute Preparations
#8 Remember to charge your smart phone, take a snack, and some water.
#9 Download a smart app to check prices.  Click here to view PC Mag's list.
#10 Don't forget stocking stuffers! Movies make great stocking stuffers and many are on sale for as low as $1.99 on Black Friday.
#11 Check your credit cards for any special offers such as extended warranties and return policies (i.e. Discover Card).
Have fun!