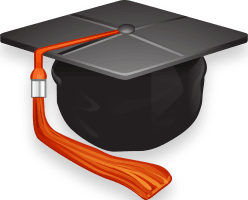 This post was most recently updated on September 12th, 2016
The fall schedule for college fairs in the San Francisco Bay area is out and fairs begin September 11, 2016.  New on the schedule this year a several college fairs specifically for Christian colleges (September 13-15, 2016).
For students interested in performing or visual arts majors, the College Fair for Performing And Visual Arts is scheduled for October 23rd at the South San Francisco Convention Center.  The Performing And Visual Arts fair is only once a year so if your interest is performing or visual arts, don't miss this fair.
Fall #college fairs begin 9/11. Visit SiliconValleyMom.com for our schedule of fairs. #SanFrancisco #collegeprep
Click To Tweet
Also new for 2016 is the STEM College and Career Fair again at the  South San Francisco Convention Center.  This fair scheduled for November 6, 2016 will host not only colleges and universities offering programs associated with STEM careers but industry representatives will be on hand to discuss STEM careers.
If you are going to one of the UCAN HBCU (Historically Black Colleges & Universities) remember to bring copies of your high school transcript (official would be nice, but unofficial will work too), your test scores and a parent!  A parent is a must have so that they can sign the college application at the Fair.
For more information about what to do, expect and get the most out of a College Fair, read my earlier article College Fairs in the San Francisco Bay Area 2015.  To find more college prep events in the SF Bay area visit CelebrateFamily.us.
Who should attend a  College Fair?
High school students beginning in grade 9 – maybe, definitely by grade 10.
Should Your Child Register Even If They Can't Attend?
Absolutely!  Registering online gets the information to interested colleges, giving your student and family more options.
How Much Does it Cost to Attend?
Most college fairs are free to attend.  Click on the links below for the exact details of cost, times and location addresses.  For those few college fairs that do charge admission the cost is usually under $10.