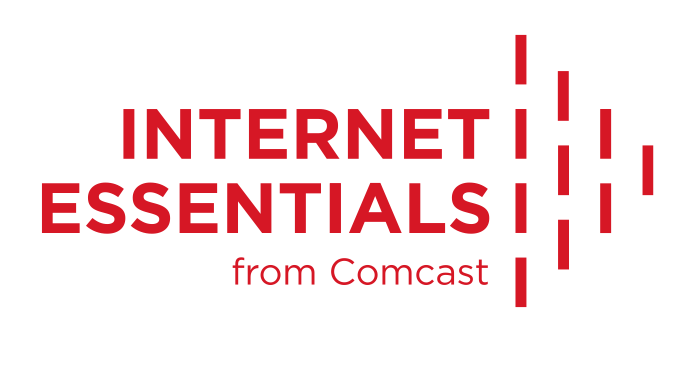 This post was most recently updated on November 21st, 2017

Have you heard about the Internet Essentials program through Comcast?  To put it simply, anyone who qualifies can get internet service at a reduced rate and purchase laptops or desk top computers, again at a discount.  Now let me break it down for you.
With #InternetEssentials from Comcast, eligible families can get internet service and low cost computers. Check out my review.
Click To Tweet
Seniors (who are eligible) can get the same in addition to free computer and Internet training classes.
Keep in contact with your family! Low cost internet for eligible seniors through #InternetEssentials from Comcast. Click To Tweet
Comcast is also rolling out a test program with the same offerings to Community College Students in Colorado and Illinois.
And did I mention that there is no credit check, no installation fee, and no term contract?
Why is the Internet so Essential to Families with Students?
If by chance I sound like a commercial, it is because having kids in school, I realize how essential it is to have the internet at home and have access to a computer. For years, I have labored in vain to get my kids off of the computer for their homework.  But last year, I realized that this was one battle I could not win. Because schools are supposed to teach our kids the skills that they will need to get a college or trade school education. And those skills require our kids to be more than just computer literate.
Here are just a few examples of how my kids use the internet and computers for school:
Creating presentations and writing papers.
Submitting their work to their teachers using the school web sites.
Using sites like Gale to research information for reports.
Checking their class grades and looking for any assignments that are missing.
Getting help at Tutor.com through our local libraries.
Creating quizzes and flash cards at online sites like Quizlet.
Checking their teacher's web sites for reference sheets, homework assignments and instructions.
Now imagine trying to do these tasks on a computer at the local library, in 30 minute time blocks. Now you can understand how important it is to have access to the opportunities that Internet Essentials offers: affordable internet service and low cost  computers.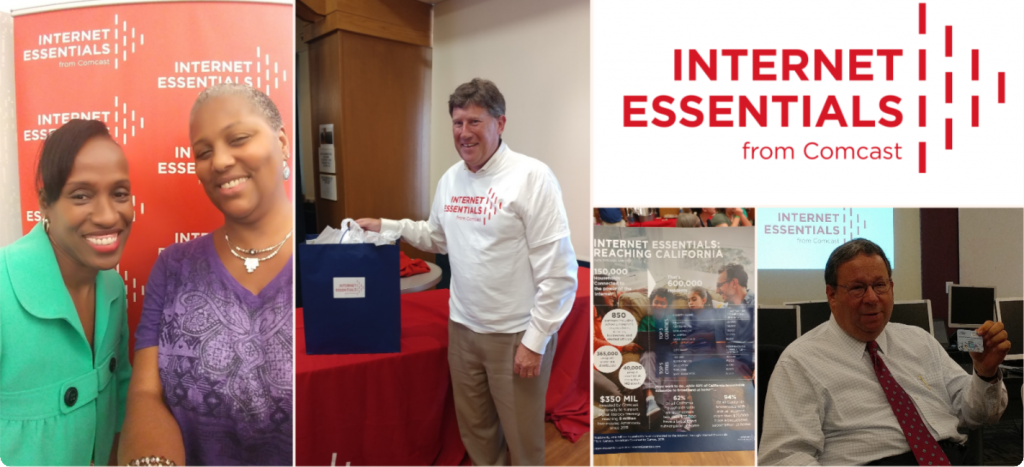 Looking to the Future for Our Kids: Have You Applied For A Job Lately?
My realization of how important computers and services like those provided by Internet Essentials were for young people getting a job happened when my son applied for his first ever job at a local theme park.  All job applications had to be submitted online.  Even for those kids that came for interviews on site, there were computers set up so that the kids could enter their information, online resumes and references – all online.
Low Cost Laptops and Desk Tops Available with Internet Essentials
Now let me tell you about the computers and lap tops.  For $149.99 plus tax, participants in the Internet Essentials program can purchase a desk top or lap top computer with a minimum of:
Windows 10
160 GB Hard Drive
4 GB RAM
Microsoft Office
Screen size between 12" and 17"
Anti-Virus software
Add a low cost printer from Amazon, and your student is good to go.
Even if you don't qualify for Internet Essentials, take a few moments to check out the program, and spread the word.  You can also check for low cost internet in your area by searching the internet using the phrase LOW COST INTERNET [NAME OF YOUR CITY].
The digital divide is real and growing.  Let's help our communities stay on track.
Marian,
Silicon Valley Mom