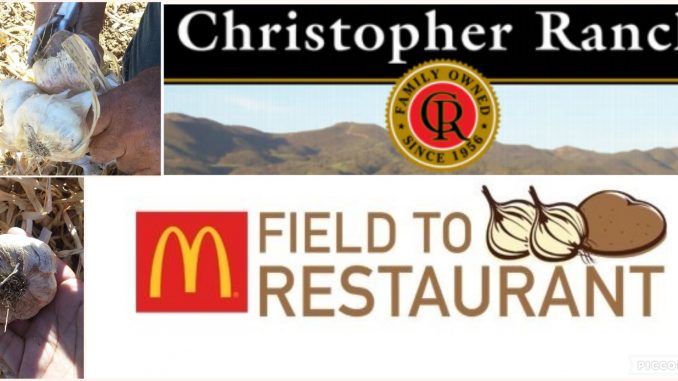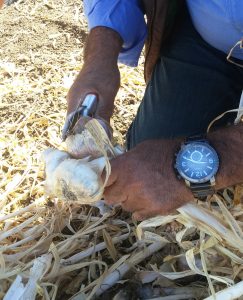 Have you ever bought garlic at Costco, Whole Foods or Safeway and noticed the brand name Christopher Ranch? If so, you like me are buying the same foods for your family that McDonald's restaurants in the Bay Area do for their customers. I found that out when I recently visited Christopher Ranch as a part of a Field to Restaurant tour sponsored by the McDonald's restaurant owners and operators in the Greater Bay Area.
So I thought that I would share some of the information about the ingredients and standards that the owners/operators shared with me. If you'd like more information, click here to visit the McDonald's.com section on Food Philosophy.
Milk From Cows Not Treated with rbST
First, let me be clear that I have not seen any evidence that milk from cows treated with rbST is significantly different from non-rbST treated cows. But I prefer that my family drinks milk from cows not treated with rbST. McDonald's has listened and done the same. The milk served with their meals and also the milk used in the strawberry Go-Gurt comes from cows that have not be treated with the growth hormone rbST.
Chickens Not Treated with Certain Antibiotics
This is a hot issue in health right now. To put it simply, chickens are given antibiotics. Some of these antibiotics are prescribed to humans or important to medicines used on humans. My understanding is that some illnesses are becoming resistant to these antibiotics. This then makes the medicines less effective when treating people. Think 'Super Bug." McDonald's no longer gets its chickens from sources that use these types of antibiotics.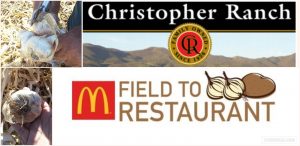 Sustainable Sources of Beef and Fish
I love my cheeseburgers, steaks and tri-tip. And I like a fish sandwich every now and then too. But I am also aware that it takes a lot of natural resources to raise beef cows. How much beef do you ask? I did. Over 60 million pounds of beef each year. I think it is important that McDonald's is working with their supplies and non-profits such as the World Wildlife Fund to reduce their environmental impact.
Ouch! How Many Calories is That?
I admit that, years ago, I too scoffed at the idea of restaurants listing the number of calories in my hamburger, fries and my guilty pleasure, apple pies. But now I really appreciate the assist in reminding me that although I may be hungry, am I really 1500 calories hungry? And for those of us that have trouble keeping track, I recently visited a McDonald's restaurant in San Francisco that uses a touch panel order screen that gives the customer a running total of how many calories are in their order. I loved the information, but I can't describe how much I hated deleting the extra bacon from my meal. But in the end I felt so much better emotionally about the choice that I had made.
Sharing Some Tasty Recipes from Christopher Ranch
If you are going to be in the SF Bay Area between now and September, stop by a local McDonald's restaurant and try the McDonald's Gilroy Garlic fries for yourself. For everyone else, I've shared some links and recipes from Christopher Ranch for Garlic Butter, Garlic Mashed Potatoes 40 Clove Chicken. You can also find the Christopher Ranch garlic at the Gilroy Garlic Festival, scheduled for July 28 – 30, 2017.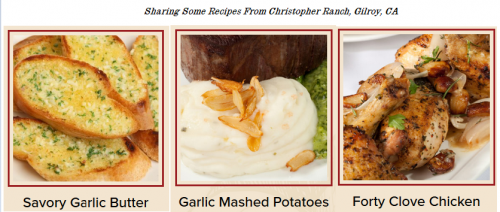 I want to thank again the McDonald's restaurant owners and operators in the Greater Bay Area for letting me see 'behind the curtain' and Christopher Ranch for hosting a great visit. If you want to know more about Christopher Ranch, which supplies garlic to McDonald's, check out my post: Let's Talk McDonald's Gilroy Garlic Fries. And because I LOVE saving money, save yourself some by downloading the McDonald's app and follow McDonald's Bay Area on Twitter for local contests and coupons.
Bon appetite!
Marian
Silicon Valley Mom