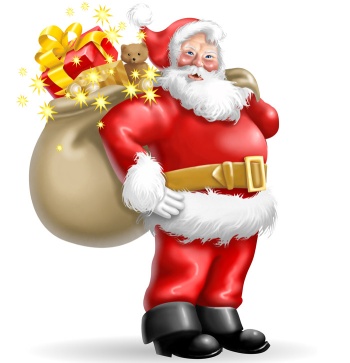 This post was most recently updated on June 6th, 2022
Here is a wonderful tradition for the holidays – a letter from Santa postmarked from the North Pole. And all it costs is your time and a stamp. This is a yearly program offered by the US Postal Service.
Letter From Santa Deadlines
The deadline for 2020 is December 14th. I suggest mailing the letter by Sunday, December 7st. In order to get your letter from Santa postmarked North Pole, and back in time for Christmas, you must
Write the letter, put it in an envelope with the correct postage, and addressed to your child.
Enclose that letter in another envelope and mail it to:
NORTH POLE POSTMARK POSTMASTER
4141 POSTMARK DR
ANCHORAGE AK 99530-9998
If you can't get your letter in the mail in time for a Christmas return, don't worry, I've included some alternatives and other suggestions too. Read on!
Some suggestions for Letter from Santa activities are to have your children write a letter to Santa and you write a letter in response (from Santa), or write a letter from Santa praising your child for an accomplishment or trying hard on a difficult task. Perhaps an announcement of an upcoming surprise or treat. Lastly, there are always the short reminders to clean their room and take out the trash.
Have fun with your ideas and keep it personal. You might also write a letter from Santa to yourself and other adults in the house. In my house, the magic of Santa is alive and well for both the younger and "older" kids.
One last reminder, create a folder or binder and save the letters for later years.
If you find yourself with writer's block, download the USPS.gov Letters from Santa for suggestions. The USPS has also provided printable stationery for Santa's reply.
---
Surprise your child with a personalized Letter from Santa, Video from Santa or a Live Video Chat with Santa. Visit Groupon.com Letters to Santa for details and packages. Letters, calls, and video visits start at only $6. sponsored.
---
Letters to Santa at Macy's Stores
Another suggestion to start the tradition, stop by your local Macy's store and find the big red Santa mailbox and convenient desk. Join your child in writing a letter to Santa and send it via email or post it right there in the store. For each letter 'mailed', Macy's will donate $1 up to $1,000,000 to the Make A Wish Foundation. Share the word and joy using the hashtag #MacysBelieve. To find a Macy's store location near you, visit macys.com/believe.
Other Ways to Get into the Santa Letter Spirit
Visit eventbrite.com for Santa visits and letter to Santa events.
Submit a letter online at Macy's Believe. macys.com/believe
If you are going to have pictures with Santa, have your child write their letter before the photo.
If you are going to a Breakfast with Santa, have your child write their letter before the event.
---
Share your photos with family and friends! Create a photo gift, find ideas and deals at Groupon. sponsored
---
Happy Holidays from my family to yours.
Marian
#GreetingsFromTheNorthPole